Hiring status: We are not hiring for any positions at this time.
Business-to-Business IT Specialists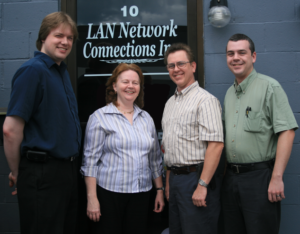 LAN Network Connections, Inc. is a family owned and operated small business that has been servicing the New Hampshire business community since 1989. Our friendly and knowledgeable technicians are committed to offering you high quality networking products and services that will keep your office running efficiently. We are a small group of like minded technologists who are dedicated to practicing our trade with integrity and skill. We do not employ high pressure sales people or marketing firms, relying instead on word-of-mouth and our impeccable reputation to speak for us. If you are interested in becoming a part of our family, give us a call. We'll make your technology work for you.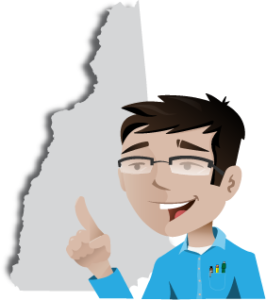 Security
Networks
Internet
More…

– Network Security

– Virus Protection

– Malware Cleanup – Next Gen Firewalls

– Diagnosis of Existing Issues

– Network Design and Installation

– Network Cabling

– VoIP Phone Systems

– Webpage Hosting

– E-Mail Hosting

– Domain Maintenance – WAN's and VPN's

– Custom Software

– Remote Support

– Virtualization Technology

– Real-time Network Monitoring